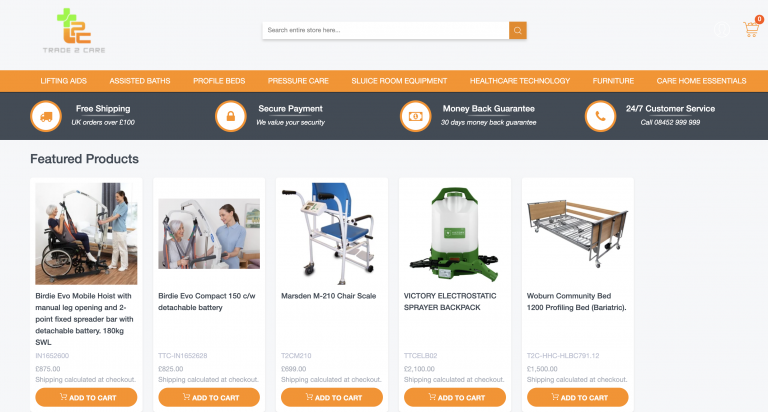 Over the last few months we have been developing our direct to customer healthcare supplies website. We are delighted to announce it is now live at www.trade2care.co.uk
Here you can order lots of mobility and assisted living aids as well as care home essentials. So whether you, your family or your business has mobility assistance needs, pressure relieving solutions or bathroom equipment Trade2care is a one stop shop for you. Now direct ordering and fast delivery are available at the touch of a fingertip.
Take a look at the site and let us know what you think!